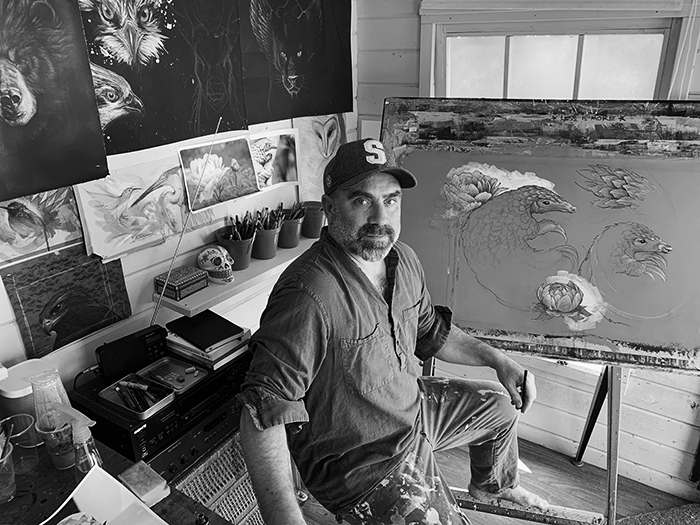 Dylan Floyd is a fine artist based in the UK. He took his B.A. (Hons.) degree in Film-making and then worked as a freelance storyboard artist and illustrator. Dylan now concentrates on fine art, producing original work, commissions and limited edition prints.
Touching on themes of magical realism, myth and storytelling Dylan explores our perception of and our relationship with the natural world and the creatures that inhabit it. Presented as a style of portraiture Dylan's unique, hand-drawn images not only depict the power and the beauty of his subjects but also represent their mysterious, secretive and often dark side.                                                        

                                                                                                                                                                                                                         -

Please use the contact page if you would like any more information regarding Dylan's currently available work, upcoming pieces or commission enquiries.